The global crisis derived from the coronavirus pandemic has represented a golden opportunity in terms of publicity for those companies that have known how to take advantage of the situation with the available resources. Some brands adapted, reinvented and made digital marketing their best ally in the face of the difficulties of the economic and social slowdown.
Visual electronic and social media have been the fundamental tools of organizations to penetrate their target market, since the use of social platforms increased by 55% globally during the confinement by Covid-19.
Sports brand sectors have the greatest opportunity after confinement. Sports brands may be one of the sectors with the greatest opportunity after confinement since one of the activities that mostly stopped during the running of the bulls has been sports activity.
Many have acquired this new habit and others have only modified the practice setting, turning their homes into a true fitness center. And even though we have been able to go outside, we have done it with the desire to walk, run, roll and continue to practice sports.
This is where the door opens for those brands that have developed digital marketing strategies to stay present in the lives of their customers during this crisis because what is sown today will be reaped tomorrow and as marketing expert Seth Godin says well "Marketing today is no longer about the product you make, but about the stories, you tell."
7 sports brands that made digital marketing their ally in the face of the coronavirus crisis
Therefore, we will review the actions carried out by seven sports brands: Nike, Adidas, Puma, Joma, Asics, Under Armor and Decathlon, using social media.
Nike
With a simple post on his social networks, the sports giant alludes to the dream of any sports fan, to be the protagonist, to play for millions of spectators and to be able to obtain the title, medal or recognition of people around the world.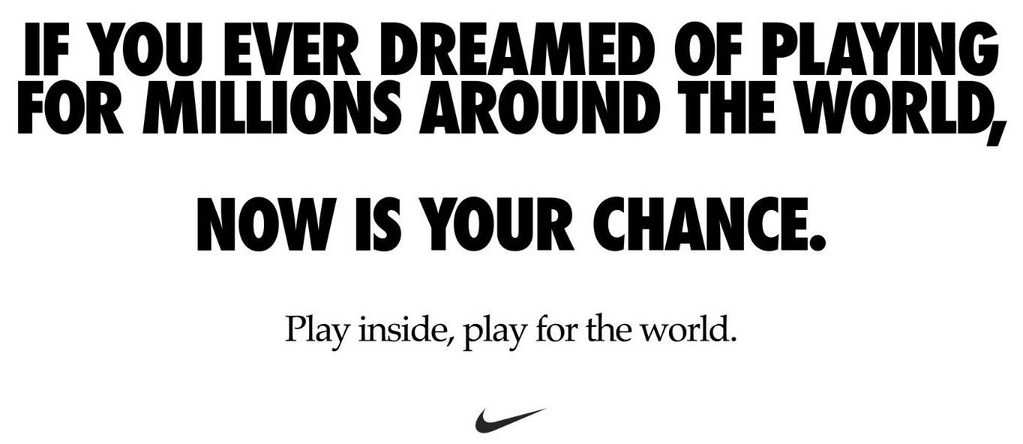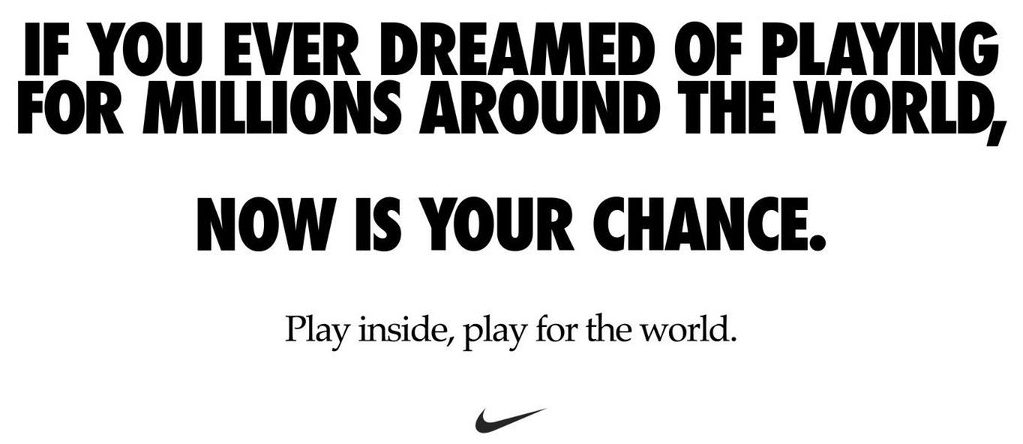 But that match can only be won by staying at home.
Through their YouTube channel, Nike also encouraged home training with live videos led by their Nike Master Trainers.
Taking advantage of its resources, the US Company announced on its social channels the manufacture of face shields for healthcare personnel in the United States. Additionally, he donated 1,100 kits to Sportswear a healthcare workers in New York .
And in Europe it distributed 4,000 pairs of shoes and more than 3,500 pieces of Dri-FIT clothing to hospitals and shelters.
Adidas
Adidas started its content strategy on social media with video marketing: "Ready for Sport ", in which it invited us to keep moving so that when it will be time to go out again we would be ready for the sport. In addition, he launched the #HOMETEAM campaign, in which he urged his followers to stay home and involved great athletes such as the former international from Brazil, Kaká, the Atlético de Madrid player, Joao Félix, Paulo Dybala, the tennis player Garbiñe Muguruza , among other members of their sponsored team, who made video calls for talks about how they were confined or how they were inspired by training from home and some taught how to exercise.
On Twitter, it created the challenge #HOMETEAMHERO , in which, from May 29 to June 7, they invited its followers to perform any sport using the Adidas Running and Trainning applications, which had free access, and for every hour of Registered skilled activity would donate one dollar to the Covid-19 Solidarity Fund for the World Health Organization, up to one million dollars.
The German company also collaborated with the printing of face shields on its 3D printers, which were distributed in the USA.
Puma
To stay present on social networks , Puma devised live broadcasts on Instagram with athletes and former athletes of the caliber of Thierry Henry, Cesc Fábregas and Formula One driver, Max Verstappen , to tell their day to day update and talk about their respective sports.
Also on Instagram , it launched #StrongerTogether LIVE , a live training session with professional trainers. Campaign in which athletes such as the sprinter Usain Bolt also participated with talks.
Joma
The Spanish multinational reinforced its presence in social media with a marketing strategy based on storytelling. With a campaign that launched in conjunction with the Spanish Olympic Committee:
A campaign that values ​​the effort of those who played sports during confinement and those who started doing it thanks to that isolation. A story that connects with emotions, told mainly by Joma workers themselves and their athletes to create a link through those testimonies who are the ones who know the brand best.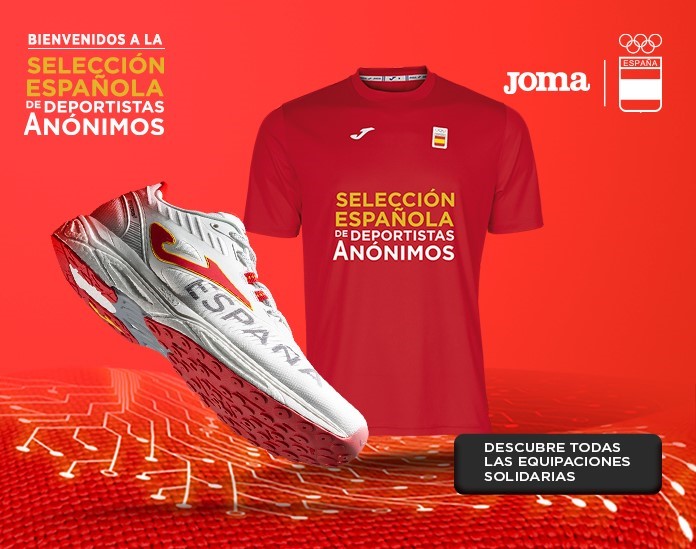 These actions evoke the sense of belonging to the sports elite and the pride of representing a country. That also has a cause, since the company from Toledo, will allocate 10% of sales to that range of products and those of the COE to the investigation of the fight against the coronavirus.
Joma also carried out altruistic actions, which were echoed on his social networks, such as the manufacture of protective headbands on his 3D printers, the distribution of raincoats to hospitals and nursing homes, at a time when Protective Equipment was scarce. Individual took advantage of the cancellation of the Madrid Half Marathon 2020 to distribute the stock of its tennis (shoes) special edition of the event, among the health personnel.
Like the other brands, Joma joined in promoting sports practice on social networks, through its sponsored athletes such as Getafe player Allan Nyon, Valladolid player Antoñito, Olympic medalist Ruth Beitia.
Asics
The Japanese Asics, adhered to the campaign "Make a Gym at Home" on their social channels, in which, hand in hand with a team of experts, encouraged sports practice at home with videos that showed us how to exercise with objects that were within our reach at home.
In addition, special tips and exercises for runners, one of their most important sectors.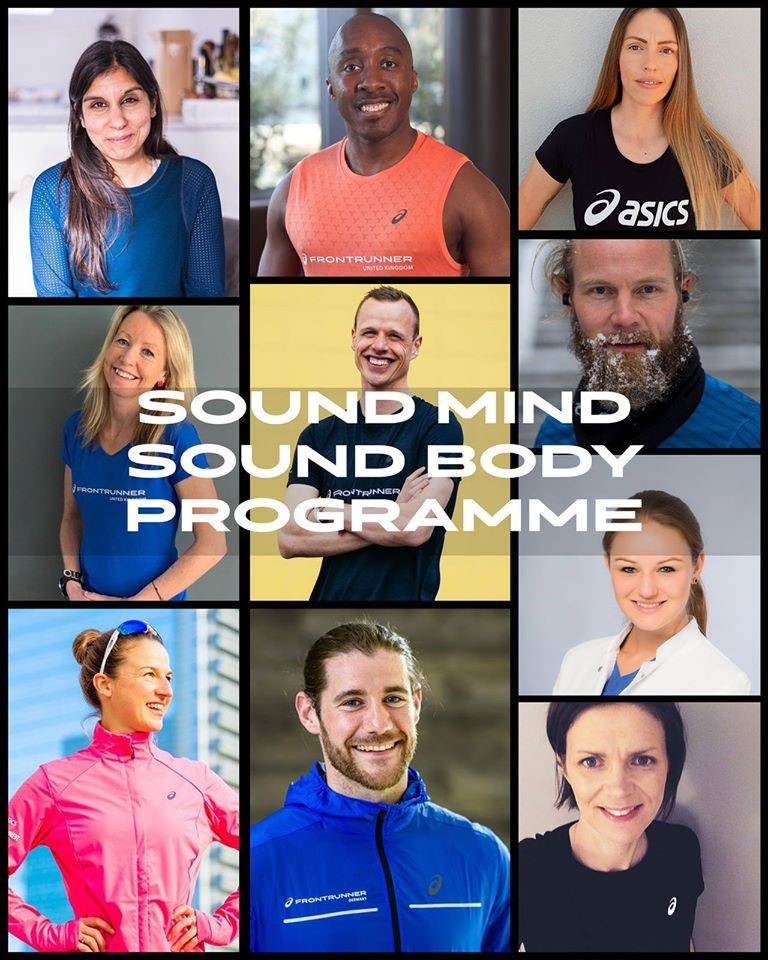 With the hashtag #RunToFee l, Asics invited its community to share an image after a running training session that will reflect the feeling that returning to the tracks generated after several weeks.
Under Armor
Under Armor, which by the way, one of the sports brands has increased its economic performance in recent years, it launched a campaign through their apps MyFitnessPal and MapMyRun consisting of a challenging 30 – day "Healthy at Home fitness" to help people stay active at home. They donate up to a million dollars, between monetary and product contributions, to support youth sports leagues in the USA.
Also, the brand was launched to manufacture masks and face shields for medical personnel in different parts of the North American country.
In addition, Under Armor took advantage of the coronavirus to create a special easy mask for athletes: Sportmask , which according to the brand eliminates the coronavirus by 99.9%, echoing it in its social media .
Decathlon
Decatlhon relied on a series of storytelling to connect with his clients, which reflected the difficult path we were traveling and the desire to see the light at the end of the tunnel.
And when we were finally able to go out to do sports, he shared a video that reflects how sport helped people to better confine themselves, to maintain energy, balance and even family union. And now is the time to enjoy it outside the home.
Through their social networks, they shared training sessions of different sports disciplines with their collaborators to promote physical activity.
The French brand also took advantage of the pandemic to put facial masks on sale
What strategy did you find most creative?