For most small business owners (like myself), actively marketing your business likely isn't the most thrilling of tasks.
Personally, I've been running my marketing company for 5+ years now and while I enjoy actively marketing other peoples' businesses (that is what I do for a living, after all), I find marketing my own business both boring and tedious.
Like many small business owners, I often find myself too involved in the business itself to clearly see how best to market myself, which can be a huge problem when you're trying to attract new clients/customers (as I currently am).
What's more – like most business owners – I'm constantly receiving sales letters, cold calls (I must get cold-called multiple times a day), and emails from people who claim to be able to help me attract new clients, increase my revenue, and generally take my business to "the next level".
It's all pretty confusing (and that's coming from someone who runs a marketing company for a living).
So, I thought I'd put-together this post listing a few of the quickest and simplest things I've personally tried over the years, which I've found hugely successful when it comes to marketing my business.
I'm not claiming they'll definitely work for 100% of people reading this post, but they're definitely worth a shot.
#1 – Utilise an Awesome Business Card
I'm a little ashamed to admit it, but I gave very little thought to my business card for the first 2-3 years of running my business.
As someone who runs an online marketing company, I (wrongly) assumed most clients would find me solely online, so when I started out, I ordered a few hundred bog-standard business cards with my name, address, website and email address. That was it.
I gave them out at networking events and similar gatherings, but never really received any custom from them.
Then one day – after attending a networking event myself – I looked through the pile of business cards that I'd collected and realised something: virtually none of them stood out to me. Not even my own.
It was at that point that I hired a designer who came up with a minimalistic – yet stunning – redesign.
Note: I don't have any photos of the business card I actually used at that time, but it was similar to the design pictured above.
Two weeks after I started using my new business card, I received an enquiry, which came directly from a networking event.
It just goes to show how important it is to stand out from the crowd in the world of business. I'd recommend every small business owner take the time and effort to produce a business card that represents themselves and their business.
#2 – Don't Neglect Email Marketing
For years, I've been recommending to my clients that they utilise email marketing (i.e. newsletters, special offers, mailing lists, etc.), as I know how powerful it can be for virtually any business.
But one day, I recommended this to one particular client, and he said "if it's so important, how come you don't do it on your own website?"
I thought this was a good point, so I decided to add a few email capture forms to my website and start a simple mailing list where I'd email out quick tips each month.
Since implementing this, email has become my number one source of enquiries.
All it took was a few hours of my time to add subscriber forms to my website; now I just have to email a few tips to my mailing list each month and typically, I'll receive an enquiry or two each time I do.
I highly recommend that any business with a website (which should be all businesses) do this.
Tip: If you aren't too website-savvy, you can hire a freelancer to implement something like this for just a few dollars. Try sites like Elance and Odesk.
#3 – Make Use of High-Quality Labels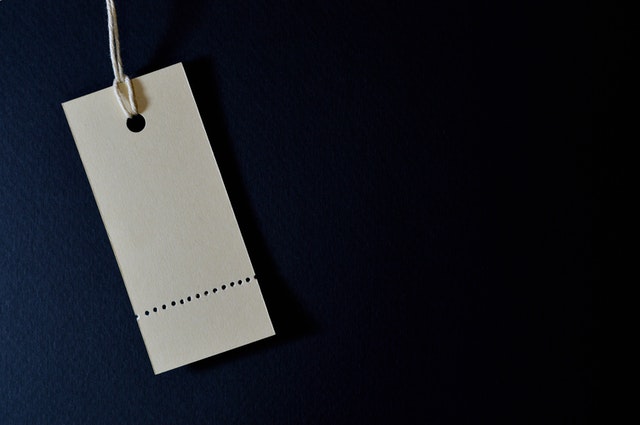 A few years ago, I was working with a client in the retail space who was seeking help with product labelling.
Because my expertise is primarily limited to online marketing, I recommended them to a friend who I thought could help.
A few months later, I received a call from them and I asked how things were going with my colleague; they told me that after revamping their product labelling, their sales had increased 60%+.
It was an increase of tens of thousands of dollars per month in revenue, all from a simple product label redesign.
When I began writing this post, I asked my colleague for his no.1 tip when it comes to product labelling. He said this:
"Make sure your label stands out from your competitors on the shelf. If your competitors' labels are relatively dull and monotonous, try using bright colours for your labels, if their labels are cluttered and text-heavy, go for a minimalistic approach. It's all about being different."
He also noted that print quality is often overlooked. I know he usually uses FastLabels when working with his clients – as well as on his own projects – as he says their print quality is second-to-none.
#4 – Get Networking
When I first started my business, I assumed that all of my custom would come via my website and other online marketing efforts.
Because of this, I rarely attended any networking events and instead, chose to spend that time working on my online marketing strategy.
However, around 6-7 months into running my business, a friend invited me to a local networking event and as it was free, I decided to go along.
From that networking event alone, I received 3 (extremely high-quality) leads, and one of them even became a long-term client.
That one networking event has been responsible for thousands of dollars of revenue for my business, and I almost didn't attend.
Networking is now a regular part of my marketing strategy, and I'd recommend it to any small business owner.
#5 – Don't Try to Emulate Your Competitors
Last (but certainly not least), I want to stress the importance of not trying to emulate your competitors.
When I first started out, I modelled my business on a competitor that I admired, only to end up being second best (an inferior copy, so to speak).
It was only when I started doing my own thing and built my own brand around my personality that I began seeing consistent success.
So, my advice would be that while there's nothing wrong with being inspired by other companies in your industry, don't try to emulate their success. You'll only end up looking like a poor copy of a great business.